I recieved a couple of books this week,
I recieved The dark province: Son of Duprin this week. It is a review request.
Sitting in the honored stalls of the Crystal Sanctuary, Calvin Gooding should be rejoicing in the message he receives from the Holy King of Duprin. But his heart is heavy. He awaits the carriage in which he must ride to deliver the fated news to his family. Time has run out.pIn the midst of this sorrow, exhaustion, and uncertainty, a sorceress from the Dark Province appears to Calvin. She promises to make his terminally ill twin sister, Marilyn, well again. As twins, Calvin and Mari share a special bond, and Calvin will do almost anything to save his sister's life. But in order to free Mari from death's grip, the sorceress claims that Calvin must travel to the Dark Province-a land where souls and flesh are devoured by the lawless and the spirit of man is bound in shackles. It's a reckless land dominated by morally corrupt warlords and open sexuality. pWrapped tightly in his religion, Calvin must make a life-altering decision. He can choose to follow the sorceress into the sinful abyss to save his sister, or he can accept a life of guilt and certain torment over Mari's death
The River and the Roses by Sophia Martin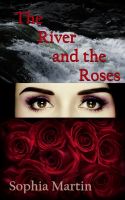 Since childhood, Veronica Barry has denied her psychic ability. When she dreams of blood and roses in Sacramento's McKinley Park, the images are so vivid that she rushes to the rose garden, only to find that she is too late to save the victim. Although Veronica yearns to put the experience behind her, her best friend turns to her for help in finding her daughter, Angie, who has gone missing. Veronica must learn to embrace her gift, or Angie will be the next to die.
Also available in print isbn: 978-1-61572-052-1
Vampire Paranormal
Yasmin Stoker is a ghost tour guide who spends her days showing tourists around Shoregrave's haunted hotspots. She also happens to be a wraith who spends her nights hunting Revenants, newly-risen flesh-eating vampires. On one of her regular hunts, she witnesses a mysterious ghostly girl pulling the body of a teenage boy underground. Who and what is this girl, and why is she attacking men around the city? Yasmin investigates, but it quickly becomes clear that somebody wants to keep her from finding the killer and they'll do anything–including ambushing her with ghouls and cacodaemons–to stop her.

With only a persistent private eye and a taciturn vampire (one of the Immaculate, no less) to help her, Yasmin must deal with fanatical necromancers, crazed ghosts, and a sexy history teacher in her quest to solve the mystery. And along the way she uncovers some heartbreaking truths about her own existence
PI Ethan Banning is smoking too much, sleeping too little, and hearing voices. One voice, to be exact: the voice of the demon that possessed him on his last case. A voice that urges him to hurt, rape, kill, and Ethan doesn't think he has the strength to ignore it much longer.

When his latest missing person case turns into a murder investigation, Ethan finds himself fighting not just demonic urges, but black magic, an incubus with a hidden agenda, and a client who just won't pay up. Luckily, Ethan's got a few friends on his side, like Detective Anna Radcliffe, and his trusty dog, Mutt. If Ethan can ignore the demon long enough, he might just solve this case before it kills him
The Rys Chronicles begin with this character-rich adventure that follows the travels of Dreibrand Veta, an ambitious warrior who seeks to rebuild his noble family's fortune. He is the first to join the powerful rys spellcaster Shan, whose race possesses magical powers and whose Queen Onja rules many human kingdoms as their Goddess. The wickedness and tyranny of Onja disgust Shan and he desires to seize the rys throne from her. The third renegade is Miranda. After escaping from her abusive slave master, she becomes a crucial player in Shan's bid for power. To weaken Onja, Shan raises rebellion among her human subjects and gathers allies to his cause. Shan demonstrates his magic in battle and convinces his followers that the fearsome rys Queen can be overthrown. For over two thousand years Onja has ruled, but now, not even fear of her ability to enslave souls will stop her ambitious enemies
So that's it for me this week!