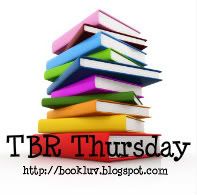 It's Thursday already, so time for another TBR Thursday hosted by
book love blog
.
I purchased three books this week and here they are:
To make my Anita blake series complet I got Flirt and Bullet
When Anita Blake meets with prospective client Tony Bennington, who is desperate to have her reanimate his recently deceased wife, she is full of sympathy for his loss. Anita knows something about love, and she knows everything there is to know about loss. But what she also knows, though Tony Bennington seems unwilling to be convinced, is that the thing she can do as a necromancer isn't the miracle he thinks he needs. The creature that Anita could coerce to step out of the late Mrs. Bennington's grave would not be the lovely Mrs. Bennington. Not really. And not for long
The music came back up and the next group of little girls, slightly older, came out. There was a lot of that in the next hour and change. I liked dance, and it was no reflection on the kids, but my will to live began to seep away on about the fifth group of sequined children...

Anita Blake is back in St. Louis and trying to live a normal life-as normal as possible for someone who is a legal vampire executioner and a U. S. Marshal. There are lovers, friends and their children, school programs to attend. In the midst of all the ordinary happiness a vampire from Anita's past reaches out. She was supposed to be dead, killed in an explosion, but the Mother of All Darkness is the first vampire, their dark creator. It's hard to kill a god. This dark goddess has reached out to her here-in St. Louis, home of everyone Anita loves most. The Mother of All Darkness has decided she has to act now or never, to control Anita, and all the vampires in America.

The Mother of All Darkness believes that the triumvirate created by master vampire Jean-Claude with Anita and the werewolf Richard Zeeman has enough power for her to regain a body and to immigrate to the New World. But the body she wants to possess is already taken. Anita is about to learn a whole new meaning to sharing her body, one that has nothing to do with the bedroom. And if the Mother of All Darkness can't succeed in taking over Anita's body for herself, she means to see that no one else has the use of it, ever again. Even Belle Morte, not always a friend to Anita, has sent word: "Run if you can...
And I purchased a book called Fireflies
Linda is a calculating, career-driven woman whose perfect world is shattered when she is seduced and transformed by a vampire-like creature called a nymphomite. Linda becomes a beast, feeding off the energy of orgasmically-charged blood. Convinced that her humanity has faded away, Linda adapts to her new instincts of hunger and sex. She hunts women primarily, for their longer and more frequent orgasms, and becomes a master of prolonging and intensifying their pleasure. But she never expected to find a woman like Jesse, and Linda's decision to spare her life instead of feed off her leads to a shocking turn of events that will make Linda question her beastlike identity and the humanity she thought she had lost.
So that's it for me this week!